Software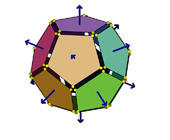 JavaView is a 3D geometry viewer and a web-based mathematical visualization software. Display 3D geometries and interactive geometry experiments in any HTML document on the internet. JavaView also runs as an application on local computers from a Unix or Dos command prompt. The open API of JavaView enables a smooth integration as a 3D viewer and advanced visualization toolkit into commercial software like Mathematica, Maple and MuPad. By Konrad Polthier, Ulrich Reitebuch, Faniry Razafindrazaka, Konstantin Poelke and Martin Skrodzki.
---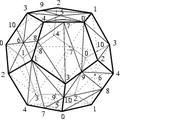 An open archive for any geometer to publish new geometric models, or to browse this site for material to be used in education and research. These geometry models cover a broad range of mathematical topics from geometry, topology, and to some extent from numerics. Edited by Michael Joswig and Konrad Polthier.
---

Tight integration of Mathematica and JavaView via J/Link. Calculate online with webMathematica and post-process the data in a JavaView applet.
---

JavaViewLib (JVL) is a Maple Research Powertool distributed by Maplesoft which integrates Maple and JavaView.