ScatterWeb .NET SDK
ScatterWeb .NET SDK is a new approach to working with wireless sensor networks. It hides the complexity of embedded programming and offers easy to handle .NET objects that represent the wireless sensors.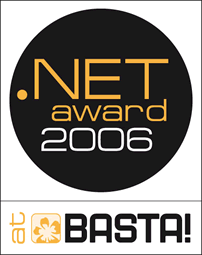 Key features:
Sensor world available to every developer

Understandable namespaces and interfaces

Support for Intellisense and dynamic help

Well known programming model (events, methods, properties)

Extensibility of the nodes' logic (Tiny C#) and instant Intellisense-Update

Development

,

deployment

and

debugging

within Visual Studio
Sample C# ScatterWeb .NET Application:
Project Goals
---
E

xtend the .NET tools and architecture to the small devices
Seamless integration with Microsoft Visual Studio 2005

D

evelopment, deployment and debugging
Visual Studio SDK: project templates and wizards
Easy access to sensor values, events and functions using well designed namespaces and  interfaces
Extensibility, e.g. by using virtual machine or a software factory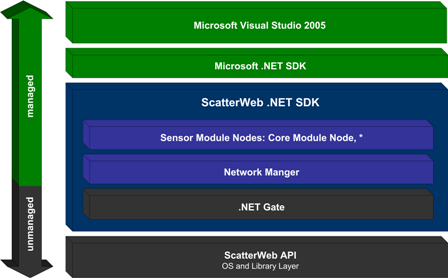 Visual Studio integration
---
  Develop and deploy ScatterWeb .NET software using Visual Studio 2005 or 2008
Integrated ScatterWeb project templates and starter kits
Wizard support
Intellisense
Integrated build and deploy processes for embedded development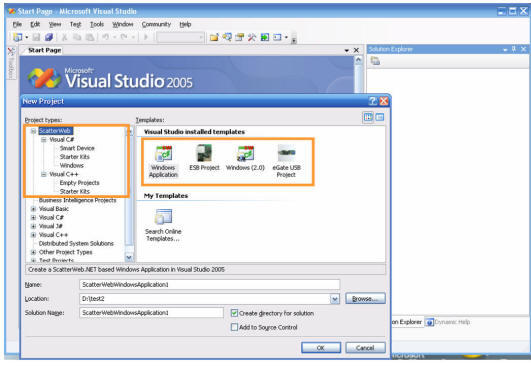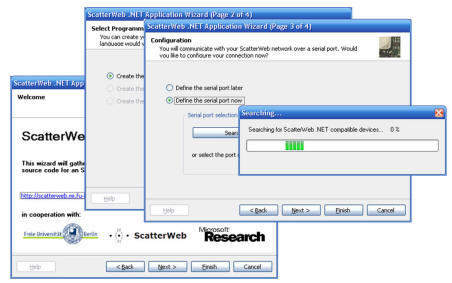 Sample Application
---
  Rapid development using Visual Studio and ScatterWeb.NET SDK
Goal: 3D visualization, access to the acceleration sensor
Proof of concept within minutes:
The ScatterWeb.NET SDK provides the sensor data over the wireless sensor network

•

The developer can focus on the task
More Examples
---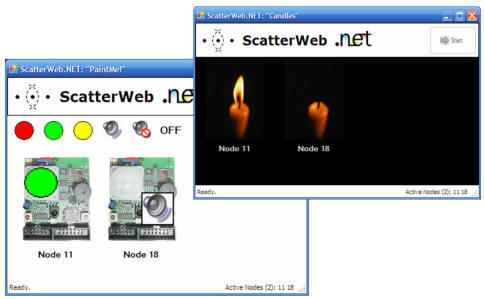 Acknowledgment
---
This work has been supported by the
Computational Science Laboratory at Microsoft Research
.
Contact:
Tomasz Naumowicz