Live Stream: Lecture Human-Centered Data Science
On this page you find the live stream of the lecture Human-centered Data Science of the current winter term 2020/21. The live stream is available each Monday between 4:05 PM and 6:00 PM.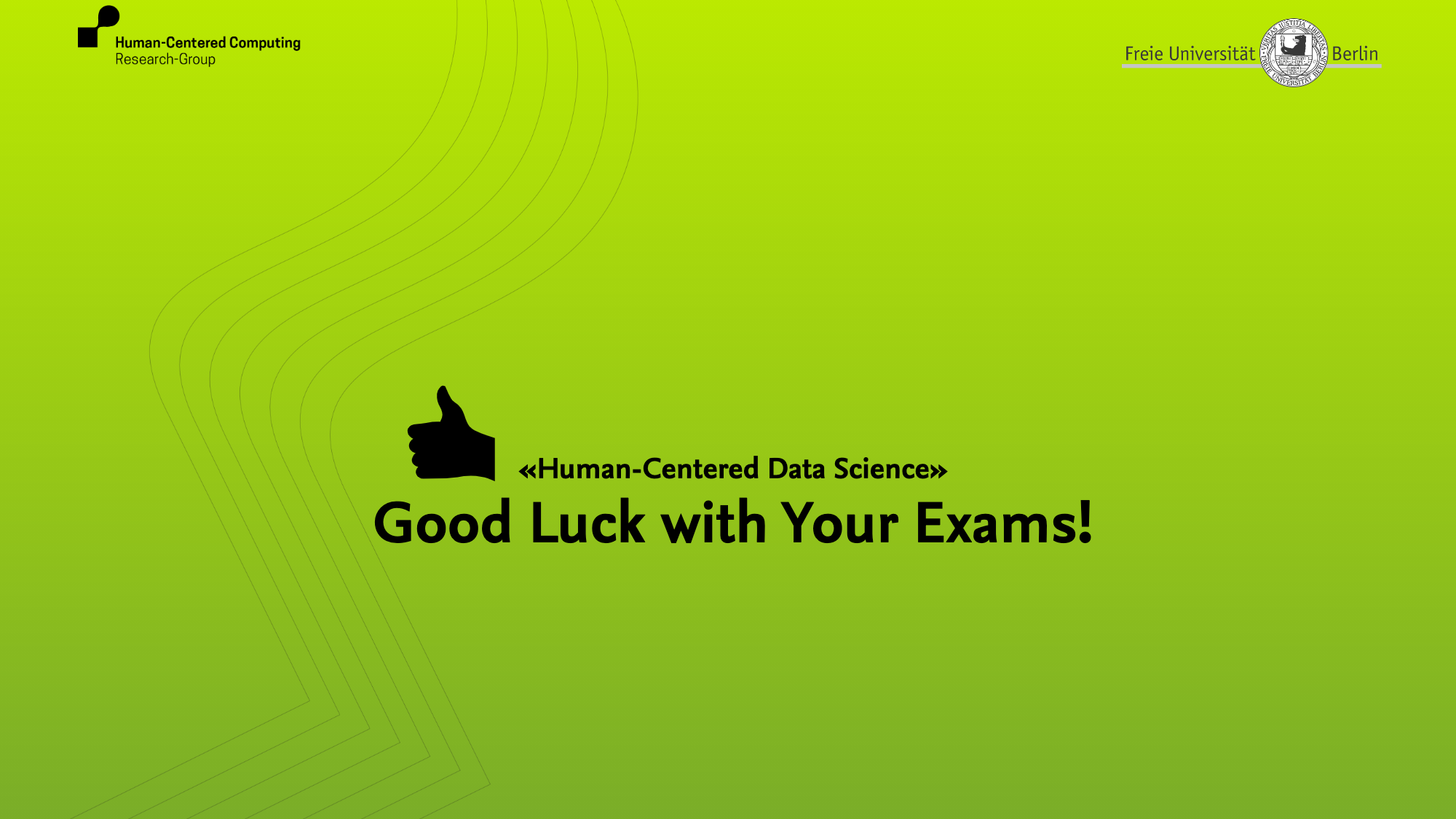 This is our topic on Monday, February 22th, 2021.
The course schedule (additional material) and upcoming topics can be found on the course page.